At
Emilee Grace
BabyLegs is one of our favorite products. I absolutely love the look of little kids wearing them. My own girls, Emilee & Grace, love them! Gracie (almost 2) gets very worked up and upset when I take hers off! For us, they are an absolute "must have" when I'm applying cream to Gracie's eczema. I pop those babies on her legs after I'm done and the cream has a chance to do it's magic without little hands interfering. :)
This week we're giving away a pair of Cabana Blue
BabyLegs
. They came in a gift set with 2 other pairs but my precious little cherubs got ahold of the other 2 pairs. These are brand new - never worn so you don't have to worry about that.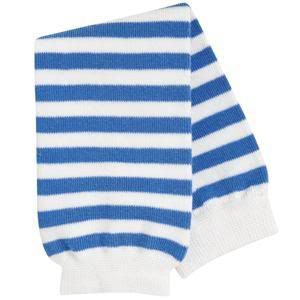 Although these particular BabyLegs are not part of our Sew Golden Promotion, we do have plenty of adorable prints and patterns that ARE. There is still a month left to take advantage of that fabulous campaign and since we already offer FREE BabyLegs with the purchase of select diaper bags, you will come out a winner either way. :) Click
HERE
for Sew Golden details.
To enter, please visit
Emilee Grace
and leave a comment on this post telling me what you liked best about The Emilee Grace Company. To earn some extra entries you can do the following:
Sign up for our newsletter via our website by opening a customer account (no purchase is necessary)
No matter, please be sure to let me know if you've done any of the things listed above. I don't want you to miss your extra entry(s).

*While you do not need to have a blog to enter this giveaway, you do need to leave an email address for me to contact you at should you win. If you enter without leaving an email address, your entry will not count and will be removed.
Giveaway will run from Monday June 16 through Thursday June 26 and a winner will be chosen at random and posted on Friday June 27.
**US RESIDENTS ONLY PLEASE